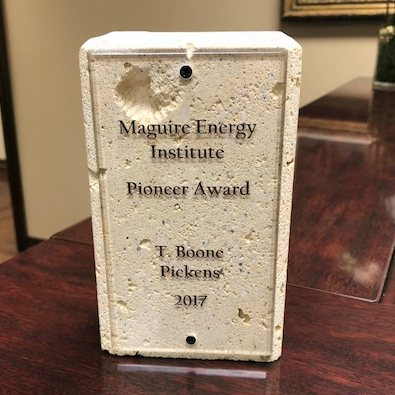 It is always an honor to be recognized for my success in the energy industry, particularly when the recognition comes from an organization that is producing the next generation of industry leaders.
I recently received the Maguire Energy Institute Pioneer Award, from the Maguire Energy Institute at SMU Cox School of Business, which recognizes the long-term impact individuals have had on the energy industry.
This prestigious award is presented to energy industry trailblazers, and I'm honored to be the sixth recipient.
Read more: Two High Profile Energy Industry Leaders Honored at SMU Cox; Pitts Energy Leadership Award to Greg Armstrong, Pioneer Award to T. Boone Pickens