T. Boone Pickens liked to say he grew up "where the pavement ends, the West begins, and the Rock Island crossed the Frisco." Open land spread out around the young Pickens, who was born in Holdenville, an Oklahoma speck in the grand sweep of the Great Plains.
Watch: Boone Talks About His Birth

His father, Thomas Boone Pickens, was a landman, working in the oil business as an oil and mineral rights leaser (Petroleum Landman), and his mother, Grace Molonson Pickens, ran the Office of Price Administration for the three-county area surrounding Holdenville during World War II, rationing gasoline and other goods for those counties.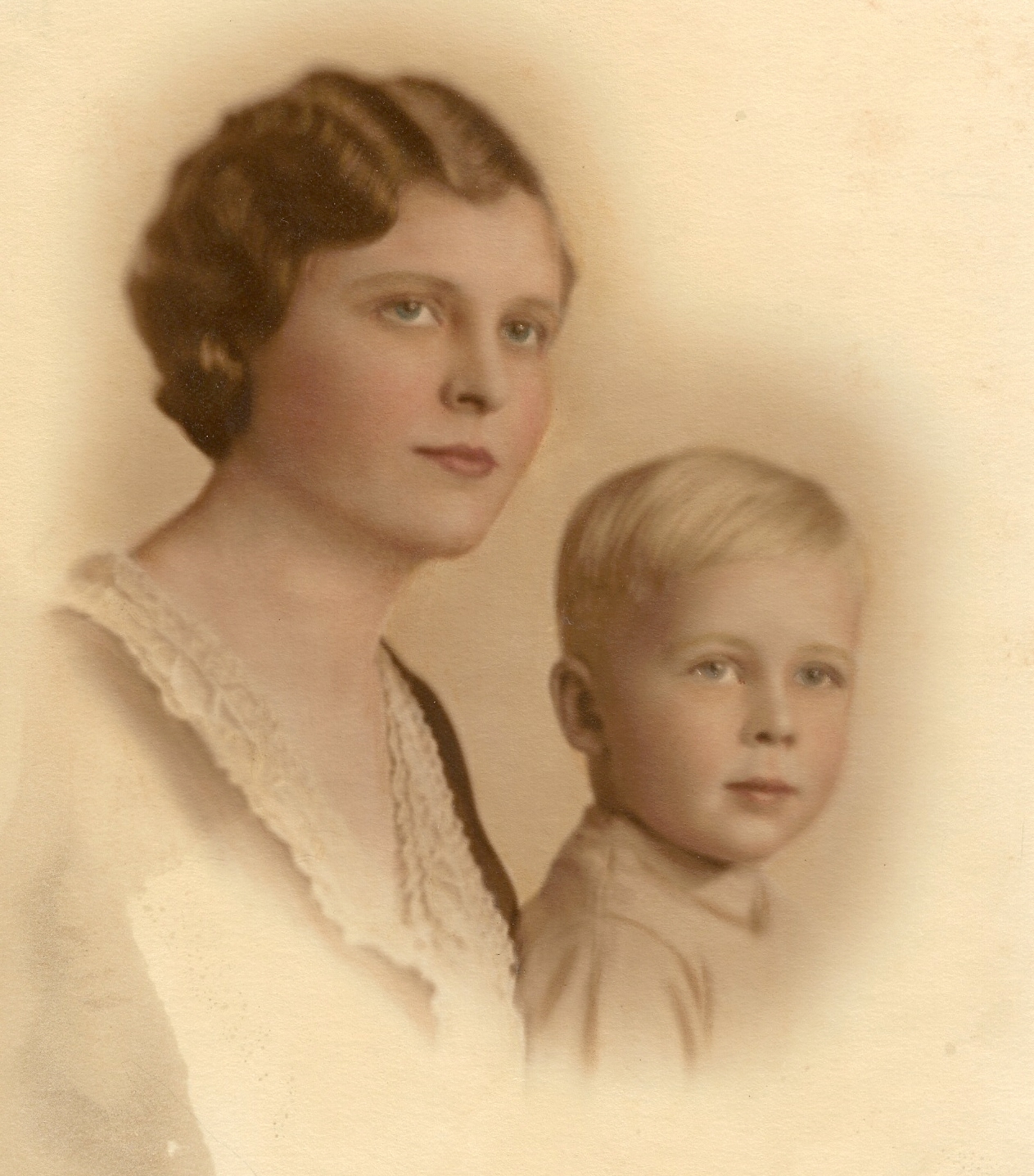 Listen: Boone's Work Ethic
Even the circumstances of his birth were unusual for Holdenville. As his mother was about to give birth to Boone, doctors told his father that complications had arisen, and that they could save only Boone or his mother. His father refused to accept the doctors' decision, sending a doctor in to study a rudimentary one-and-a-half-page text on Caesarean birth. The result: Both mother and child survived the first Caesarean section procedure in the history of the Holdenville hospital.
Pickens was a child of the Depression, and through the example of his grandmother and parents learned lessons of frugality and the privilege of working. Even as a child, he showed a knack for expansion that would mark his later career. As a 12-year-old, he began growing a small concern (28 customers) into a 125-newspaper route by acquiring the routes on either side of him. "That was my first introduction to expanding quickly by acquisition—a talent I would perfect in my later years," he often said.
He learned the notion of risk-taking from his father and the value of hard work from his mother, both traits that would later serve him well. His mother was the family disciplinarian. A grandmother, Nellie Molonson, and aunt Ethel Reed lived across the driveway, and both were influential in his upbringing.
Watch: Boone Talks About His Secret Hiding Place


"My grandmother had great influence in the family, but hers was quiet," Pickens recalled. "At some age, I noticed how everybody seemed to check in with her before any big decisions were made – well, they wanted to get my grandmother's opinion on which way it should go. My aunt was my schoolteacher. She taught fourth and fifth grade social studies, so she had a continual check on me in school as to how I was doing and conducting myself."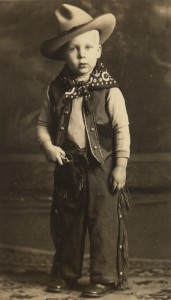 Listen: Lessons in Discipline
Listen: Early Money Lessons
Pickens recalled encountering his grandmother sitting on her porch as he was hurrying off for a typical Saturday morning— a haircut, a showing of one of the cowboy shows, Bob Jones or Tom Mix or Ken Maynard, and perhaps a Three Stooges comedy at the Dixie Theater.
"I would be running down the gravel driveway, and I'd see her and slide to a stop. I know this conversation took place a number of times. She'd ask where I was headed, and I'd explain that I was going to get a haircut at Apple's Barber Shop, and then to the show. And she'd ask if I had the money, and I'd reply yes that I had 50 cents, that my haircut was 25 cents, the movie 10 cents, and I'd have a nickel for popcorn. And she'd say, well, 'a fool and his money are soon parted. Don't you ever forget that.' And I'd say, 'OK, grandmother. You told me that last week, and I'm not going to forget.' She always wanted me to know that she thought I should return home with that extra 10 cents."
One day while delivering papers, Pickens found a wallet that had fallen into some deep grass. It contained no money but the owner's name was in it, and it was one of his customers a couple of houses away. When he got there, he knocked on the door and turned the wallet over to the owner, Mr. Jenkins, who was very appreciative. Mr. Jenkins gave him a dollar, calling it a reward for finding his wallet.
When he got home, the three women in his life were all out on the porch, talking. The excited young Pickens told them of his windfall, and how he had earned it.
---
Watch: The Lost and Found Wallet Story

"So when I got through telling the story, my grandmother said, 'Sonny, take the dollar back,'" Pickens recalled. "'We're not going to get a reward for being honest.'"
He pleaded his case, but the women's faces became even grimmer. "I really was a mouthy little guy, so this whole process took some time," Pickens said. "I hung in there, pled and pled. Finally, I got on my bike and took the dollar back to him."
In the interim, a thunderstorm had rolled in, and it started to rain before Pickens got back to Mr. Jenkins' house. When he returned the dollar, Mr. Jenkins couldn't understand why.
Listen: The 50 Cent Lecture
Listen: Boone's First Jobs
"I finally said that that's the way it had to be because my grandmother and aunt and mother said so," Pickens said. "By now, it's pouring down rain. And I get back to Burgess Street, which is a drainage street for this town, and the water is up to my waist. I push my bike across and got back home, and they're still there on the porch. And I came in, and I thought I'd get some sympathy because I'd almost drowned crossing Burgess Street, which somehow didn't excite anybody. I still remember how stoic they were. And finally, my aunt said, 'If you had gone back when we first told you to, you could have been back before it rained.' And that was all the sympathy I got. I went in and dried off."
Pickens often referred to the Holdenville lessons and how it shaped his decision-making.
"Boone considers Holdenville as where his values were formed," said Steve Taylor, retired Chief Justice of the Oklahoma Supreme Court. "Ethics, his word, and promises, they meant something to him. Boone Pickens never skirted the law, because it was the old Holdenville rule, your word is your bond."
As a youth, his family moved to Amarillo, Texas, where he attended high school. After one year at Texas A&M University, Pickens transferred to Oklahoma A&M (now Oklahoma State University), where he earned a degree in geology in 1951. In 2006, after Pickens had bequeathed a NCAA record $176 million to OSU, Texas A&M's 12th Man Magazine included the decision to not renew Pickens' $25-a-month basketball scholarship as one of the top 10 mistakes in Aggie history.
Pickens worked for Phillips Petroleum for three years before striking out on his own in 1954. With $2,500 of borrowed money, Pickens and two investors formed an oil and gas firm called Petroleum Exploration Inc., which focused on domestic oil and gas opportunities. Later, he formed Altair Oil & Gas Co. to pursue oil and gas exploration opportunities in western Canada. Both were predecessor companies to Mesa Petroleum, which he took public in 1964. Pickens built Mesa into one of America's largest independent natural gas and oil companies. Mesa produced more than 3 trillion cubic feet of gas and 150 million barrels of oil from 1964 to 1996.